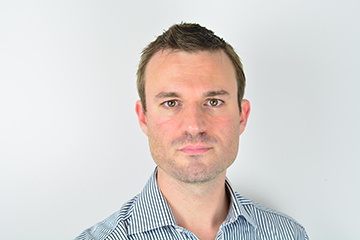 New hire brings 16 years of industry experience to the role
Clear-Com® has appointed Damien Egan to the role of Regional Sales Manager for UK, Ireland and Israel, effective immediately. Reporting to Nicki Fisher, Director of EMEA Sales, Damien will be responsible for defining and supporting Clear-Com's sales strategy across these regions, working closely with reseller partners to grow the Clear-Com business.
Damien joins Clear-Com from Solid State Logic where he held the role of International Distribution Manager for seven years, managing worldwide distributors of SSL's range of analogue and digital professional audio products. Prior to this he spent over nine years working across various areas of the audio industry including engineering, production, manufacturing and sales.
Nicki Fisher, Director of EMEA Sales, Clear-Com, said, "Damien's extensive experience within the audio industry and his knowledge of the region make him the ideal choice to support our customers and grow Clear-Com's business. We are pleased to welcome Damien to the EMEA team."