Addressing COVID-19 with Clear-Com Communications
Full duplex, bi-directional talk-and-listen, intercom systems provide clarity and non-blocking ease of use when compared to press-to-talk, low quality two-way radios, or walkie talkies. For the speed and responsiveness required for emergency medical uses, the clarity and immediacy of non-blocking communication is essential to improve responsiveness and ultimately save lives.

Clear-Com provides scalable solutions from small facilities or teaching labs to very large distributed teams. We recognize the need for non-touch wireless and for the configurability that prioritization requires, along with interfacing to outside systems such as dispatch and house phone systems.
Interested in receiving updates in the development of Clear-Com solutions for addressing COVID-19? Sign up for our newsletter.
Benefits of Full-Duplex Intercom:
Handsfree mobile operations for example in isolation labs
Scalable to a Main control center for multiple isolated labs
External telephone integration (e.g. consultants and doctors)
High clarity better quality communication
Fast and immediate response – non-blocking communication
No geographical boundary (connecting multiple hospitals or operations centers in different cities or countries)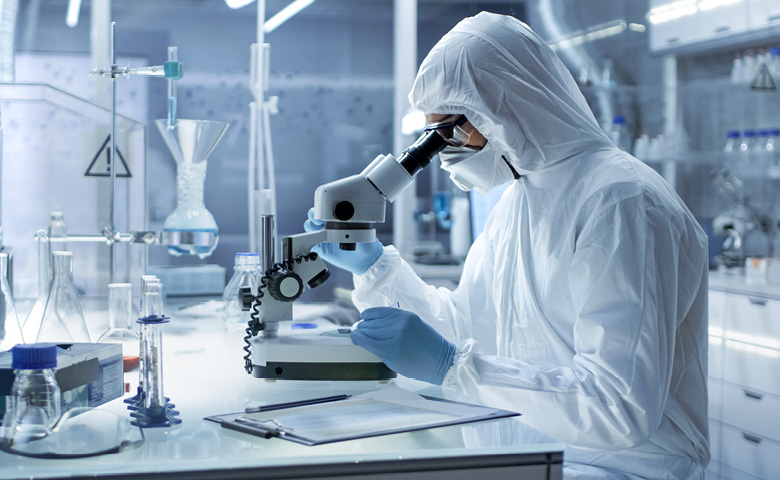 Hospital Isolation Rooms, Wards and Labs
In hospital isolation labs several intercom sub-systems can be used to provide hands-free communication in the labs back to the control center. Benefits of the Clear-Com solution are that all communication within the isolation rooms is handsfree, lowering the risk of contamination, and that central control has direct and immediate communication with all rooms on the circuit.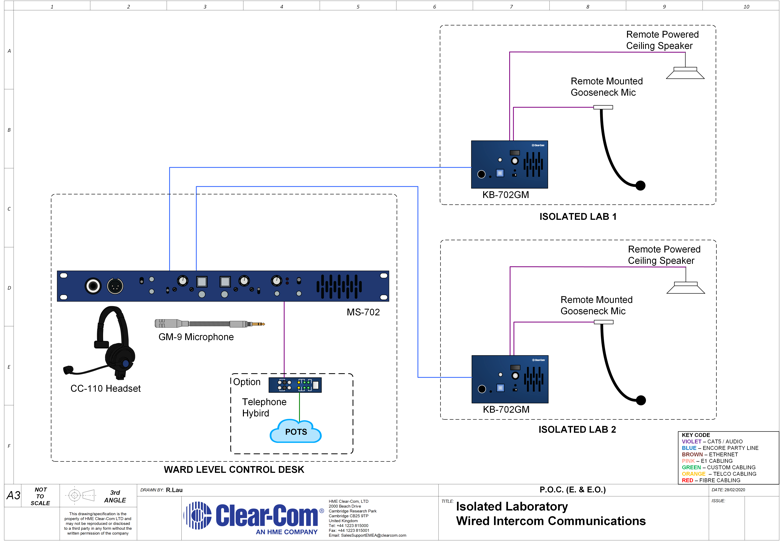 Featured Products for this Application:
Wide Area Hospital Facility Intercom
In situations where a local hospital system needs to link with District Managers, Emergency Operation centers, families and remote consultants Clear-Com can extend communications through an IP interface and a proprietary mobile app. This allows widely dispersed clinical personnel to talk selectively and privately with consultants, doctors and families, regardless of location.
Featured Products for this Application: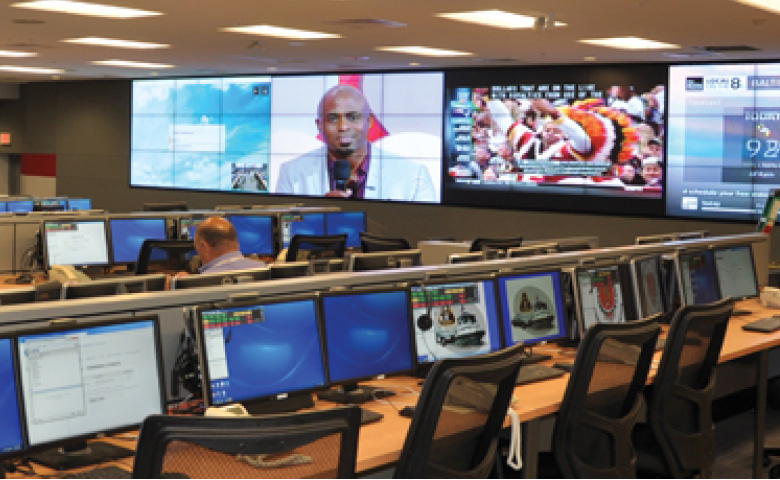 Emergency Operation Centers
When an Emergency Operation Center needs to communicate with multiple groups of medical teams, Clear-Com's scalable matrix-based solutions can accommodate nearly any requirement including integration with telephone and two-way radio systems. In this application any number of medical teams can be connected and informed of the latest updates on a reliable and secure communications system.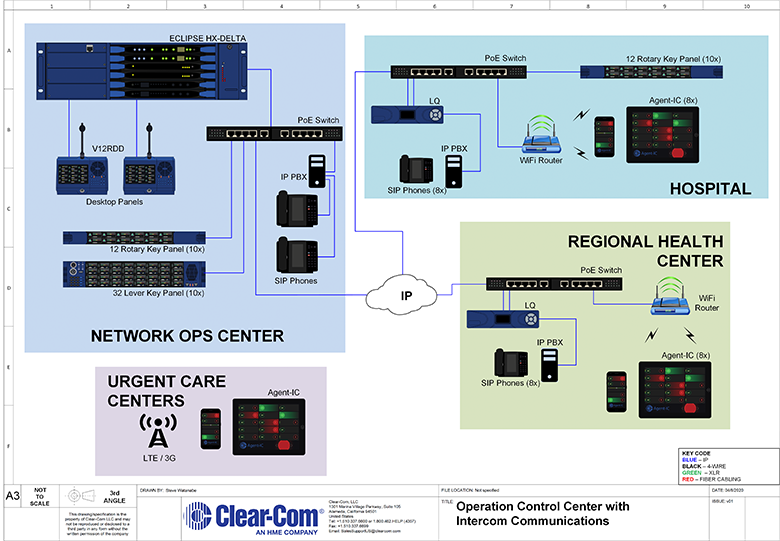 Featured Products for this Application: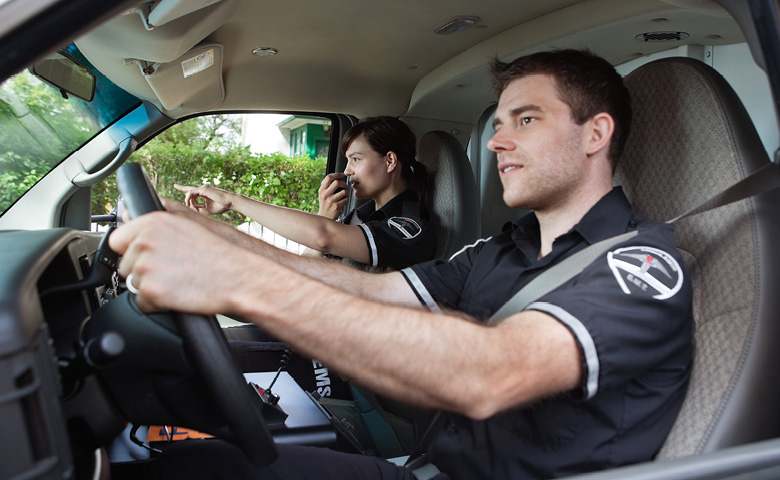 Radio Dispatch with Intercom Integration
Clear-Com provides integrated solutions for Radio dispatch, either standalone or integrated within the broader facility intercom systems. A key benefit to Clear-Com's solution is the ability to integrate different radio sub-systems into one communication system so that all teams can communicate between each other as needed.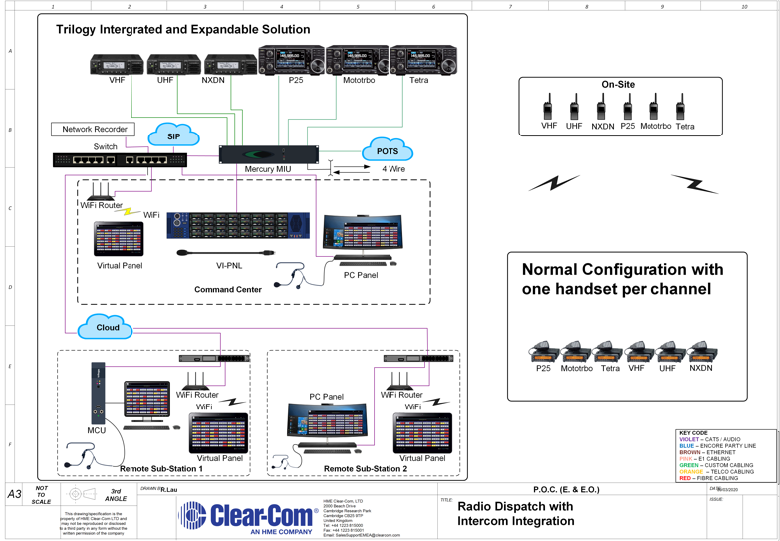 Featured Products for this Application: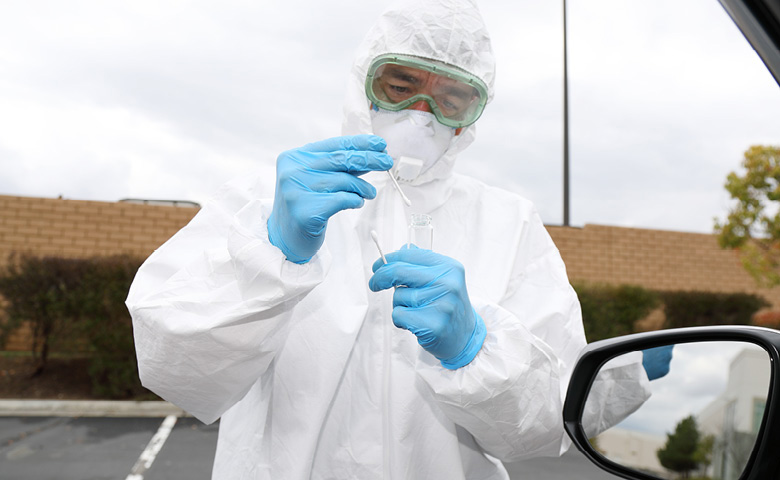 Mobile Medical Test Coordination
Temporary or mobile medical testing require medical technicians or public health officers in appropriate protective gear to move freely in an outdoor area. Clear-Com's solution allows a solution where the workers are able to converse normally and comfortably for long periods of time, with full use of their hands.
Featured Products for this Application: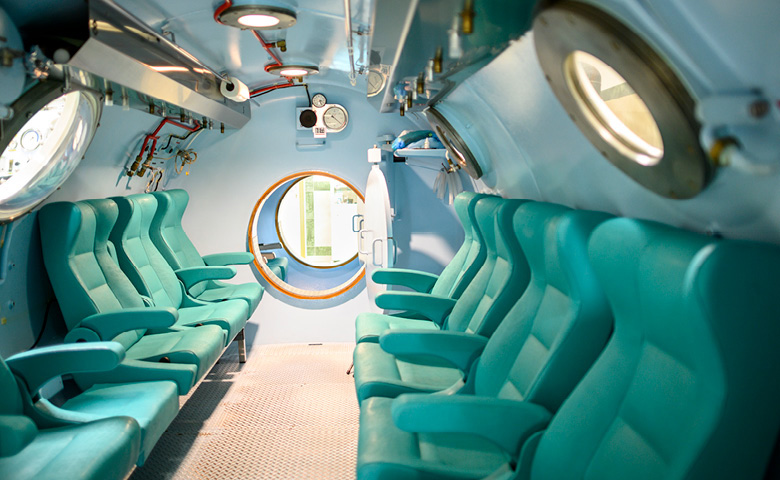 Hyperbaric Chambers for Oxygen Treatments
Hyperbaric oxygen therapy has been used in some instances in the treatment of COVID-19. This application diagram shows Clear-Com's typical solution for hyperbaric chambers which allows real-time wireless communication between the medical staff treating the patient in the hyperbaric chamber and other medical staff on the hospital floor.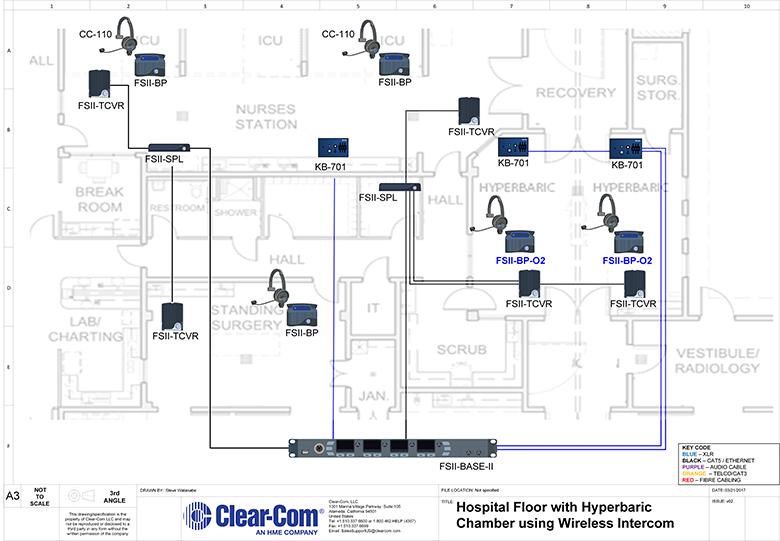 Featured Products for this Application: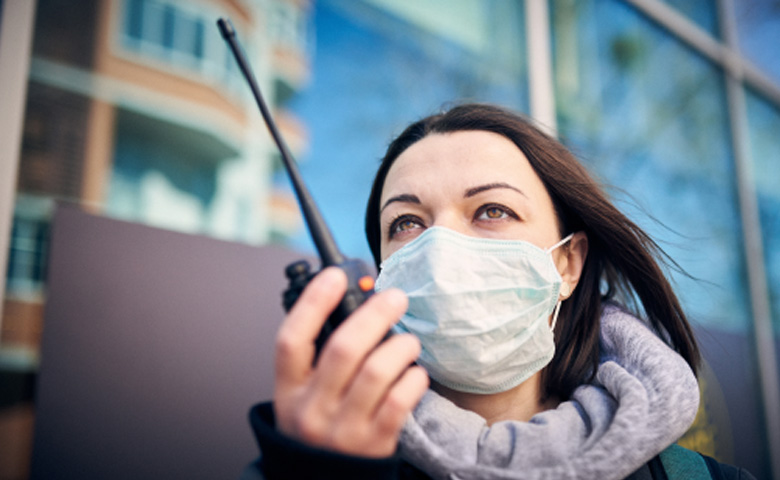 Tech Blog: 2-Way Radio Interoperability
Many hospitals, medical campuses, emergency operations and testing/research institutions primarily use two-way radio systems to communicate. In some cases, adding a full-duplex intercom may enhance the existing communication workflow. Find out how the benefits of integrating an intercom system to existing two-way radios can improve outcomes with enhanced usability and improve workflows.


Safely manage patient flow and protect your staff with SmartCall Messenger Waitlist & Two-Way Text and HostConcepts
®
Curbside Care from JTECH, an HME company. Easily text patients when it is their turn for care
AND
receive alerts when the patients arrive for their appointment.