Recently, there has been a Bring Your Own Device (BYOD) movement for businesses where they are allowing employees to use their own mobile phone or tablet instead of a company allocated device. The advantages of this movement includes increased productivity, lower learning curves, and the obvious cost savings. Since Clear-Com introduced Agent-IC® , our mobile intercom app, we've seen a tremendous adoption to the BYOD philosophy among our customers. Here's just one example of how Agent-IC has become a vital tool for today's BYOD work environment.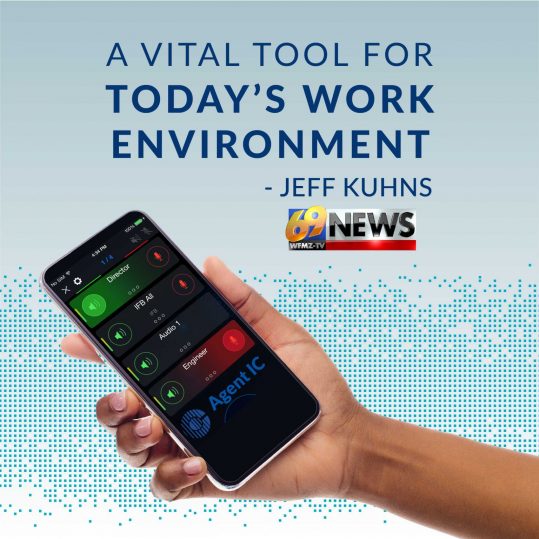 "I wanted to let you know how pleased we are with our EHX system, specifically your Agent-IC app.
With our company requiring our news producers to work from home, Agent-IC has been a vital key to our success and our staff is amazed with this flexibility it has given them.
Having full intercom panel on their mobile device, allows them to interact with our production team, news anchors, ENG crews and reporters in real time, from their home office.
It's a vital tool for today's work environment.
Thanks so much for a great product!!"
Jeff Kuhns
WFMZ/WDPN-TV
Allentown, PA 18103
Go Back