A team of doctors and nurses work in the Cath Lab and an external control room. Vitals and data can be privately communicated between staff via a wireless system without disturbing the patient. At any time, staff can communicate to any connected endpoint within the medical office.
How it Works
The FreeSpeak II system allows real-time wireless communication in a medical setting. From control room to Cath Lab, or any other station, staff can quickly communicate events or needs.
Application Notes
The FreeSpeak II Base II system provides four channels of communication. Through the single base station, medical staff can communicate to 25 beltpacks or 2-wire speaker stations.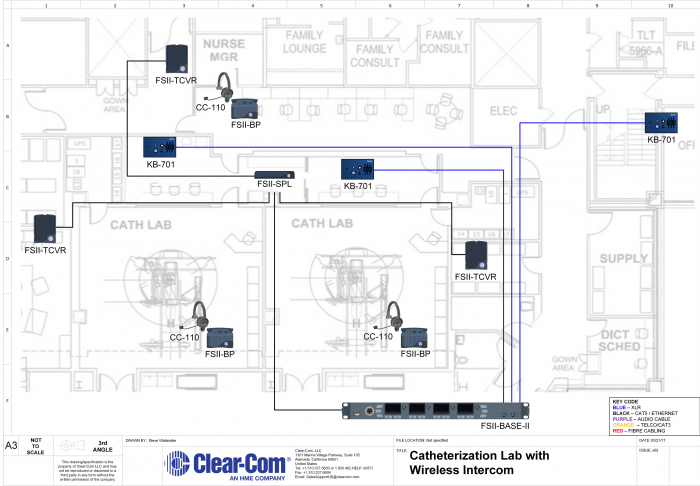 Featured Products used in this Application:
Go Back