Many college campuses may have a Control room at a stadium, but will utilize Fly-Packs to remote to other fields or arenas and cover additional sports. The Fly-Pack uses a fiber run to tie back to the main Control room for broadcast functionality.
How It Works
A game at the main stadium has a matrix as a hub for staff on panels, and connects cameras with digital partyline beltpacks. Announcers use an analog console with intercom, IFB and mute. The Fly-Pack uses the same equipment, but leverages the production staff in the Control room. A wireless system is deployed as necessary.
Application Notes
An Eclipse HX-PiCo ties production staff on i-station panels in the control room to field staff on HelixNet beltpacks. The Fly-Pack uses a BroaMan MUX-22 to deliver audio/video back to the control room over fiber. In both scenarios, an AB-120 Announcer box is used for sideline commentary.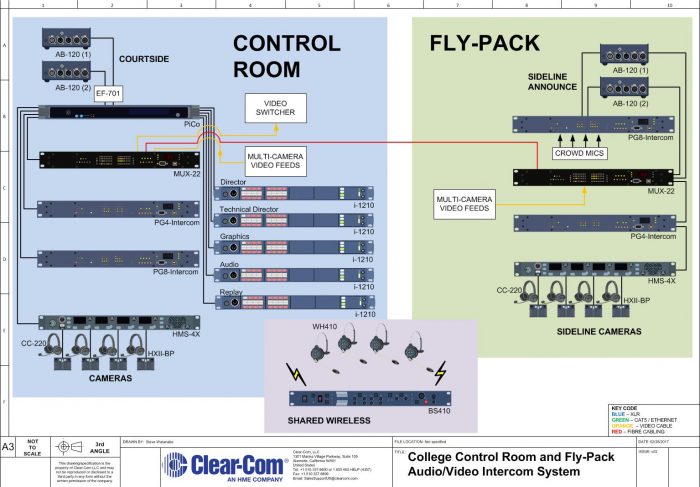 Featured Products used in this Application:
Go Back