Written by Joseph Staffa, Technical Director, Chicago Opera House
Any type of live event is challenging but setting up a production in a temporary and unfamiliar venue raises the stakes even higher.
The Chicago Opera Theater typically operates as a fairly small company with about 12 full-time staff members, including me. My official role is Technical Director, and we don't normally have too many A/V needs, however, one recent production called for added communications support, so we turned to Clear-Com.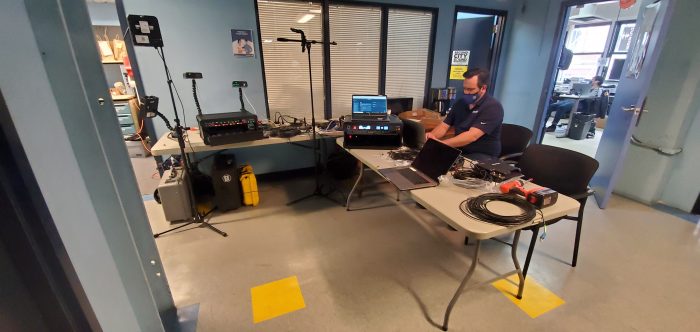 The event was a recent live-streamed production of the opera "La Hija de Rappaccini" by the composer Daniel Catán, which we over a few nights at the Chicago Field Museum—a great partner of ours in the city.
We brought in our own set, a full orchestra, microphones, recording equipment and camera gear, and we did all this while the museum was still open to visitors. We had an hour to set it up and an hour to break it down every day, which was physically and logistically challenging.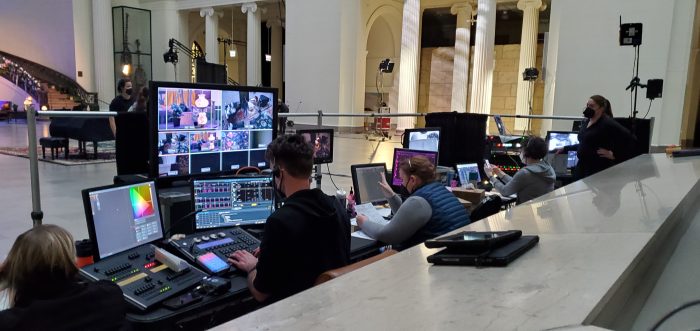 With all these logistical elements, having a reliable communications system was critical, and having the opportunity to work with Clear-Com's new FreeSpeak Edge Base Station made everything substantially easier.
When I started with the company, they were using a system that was from the stone age, and I was vocal about getting them up to speed and using how using the proper gear can relieve stress and solve challenges.
I've always liked Clear-Com and given the complexity of this event—with production requirements changing each night—Clear-Com provided the confidence I was looking for.
Originally, I planned to rent a FreeSpeak II system but my local vendor, Second City Sound, happened to be having a demonstration of the FreeSpeak Edge system with the new Edge Base Station, that same day. After seeing it in action, I wanted to use it in conjunction with the FreeSpeak II system from my original plan and test it during our run of "La Hija de Rappaccini" at the museum.
I allocated the Edge system to as many people as I could because I wanted them to get the true feel of the newer system. We had a very limited timeframe to learn the new system, but the intuitive nature of it made the learning curve very manageable.
The redesigned Core Configuration Manager made-on-the fly changes and diagnostics effortless, which was super helpful given our constantly changing needs.
I tried to give the Edge system to the people who required the most mobility or who were communicating with the largest number of crew members and talent: our lighting director, our stage management team and my assistant had an Edge beltpack.
Stage management or the director would say " I need to talk to this person," and a couple button clicks later, they had a dedicated channel. It gave us so much more flexibility because we were able to double the number of places where we could deploy it. It was really handy having the stage manager be able to talk to the assistant stage manager on a private channel, for example, which I was able to set up in no time.
Another benefit was my ability to isolate communications. Partylines can get crowded easily, especially when you start adding camera crews (because they talk nonstop!). So, I was able to put them on their own channel and people could shut them off very easily which was extremely useful.
My team and I also loved the FreeSpeak Edge beltpack design and the flexibility it offered. The new color display is excellent, and the audio was exceptionally clear.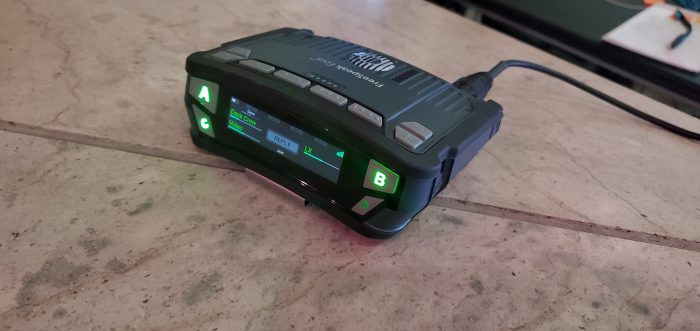 We had scenes on the main staircase of the hall, and in places throughout the hall, around corners and between big brick walls, but were no dropouts or any connectivity issues. The museum's main room was not great for acoustics – wide open with stone walls – but we were able to make it work easily and seamlessly with great quality sound.
In addition to testing the new FreeSpeak Edge Base Station, I also had the opportunity to use the new CC-28 headset during the performance, which was truly a pleasure! Its performance and clarity in loud environments was excellent and it's one of the most comfortable lightweight headsets I have used.
Ultimately, we used three Clear-Com systems: the FreeSpeak II system, the new FreeSpeak Edge – which we wired together – and then the camera company we hired brought their own, older Clear-Com system. We were able to integrate each one into the base station and everything played nicely together. The fact that I was able to just plug them in and then have the system be good to go is crucial.
Needless to say, our performances at the Field Museum were very reliant on comms, and they were very Clear-Com-centric, for good reason.
The FreeSpeak Family leads the market in terms of what you would want in a digital wireless intercom system—ease-of-use, reliability, durability, scalability, interoperability–which I was just further convinced of after working with the FreeSpeak Edge Base Station.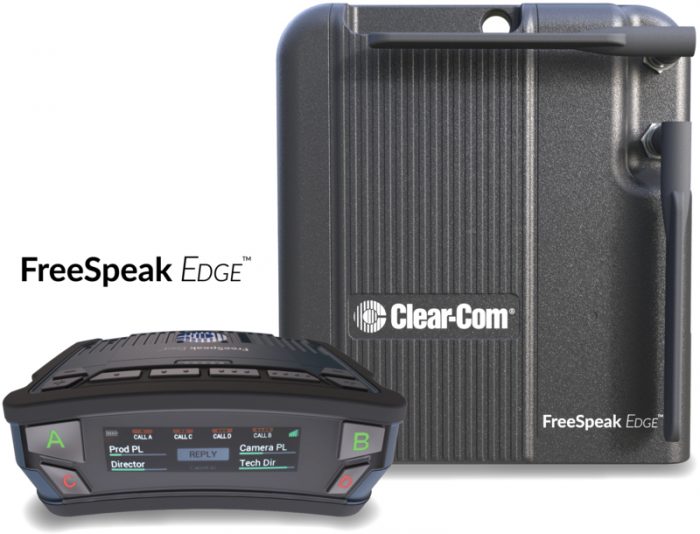 Tags:
Go Back