Photo Credit: mojo40.com
You're a Comms tech and you've just delivered a highly complex, temporary communications system which serves hundreds of users who have worked together to deliver a fabulous show. Everything worked – you anticipated every channel, group, and partyline, and not once did anyone utter the words, "I can't hear…" So why is it that while the Lighting Designer and Audio Director are being congratulated for their amazing work, it feels like your work has gone unnoticed? Well, to be blunt, it has, but not for long!
In our connected society, people understandably expect to be able to communicate with anyone, anywhere, and anytime without giving a single thought to what makes it all possible. If I can pick up my cell phone and contact someone on another continent, it stands to reason that talking to someone at the other end of the stadium should be no problem at all right? When your users put on a headset and are able to contact the people they need, you have simply met their expectations, not exceed it. However, if they can't talk to someone, it will be the end of the world!
This may seem unfair, but I think it makes those of us in communications a rare breed; we enjoy providing a service and a platform for others to stand on and deliver the audience facing parts of the show. We are typically a little –ok, maybe very geeky– and find ourselves providing Internet connection or helping others configure a printer. We meet almost everyone involved. Few departments are so interconnected, and in my opinion, so critical to the entire production as we are.
What about the future?  Are those working with Comms all doomed to forever provide talk paths in obscurity? I think not! As members of the Comms department, we already put infrastructure around the entire venue, linking every department to each other and increasingly, this infrastructure will be IP-based.  That makes us, my geeky brethren, well placed to move beyond voice to other traffic. Why not work on audio or vision tie lines, transport timecode or maybe just the Internet? With more and more devices gaining network connectivity, it seems only natural.
Indeed, it will require us to educate ourselves and our clients, and it will take time to earn the trust of those whose signals (data) you wish to carry, but I predict those old walls will start to come down as the Google Generation moves up in the industry ranks. This new generation will expect ubiquitous connectivity not just for voice, but for any signal.
So you may be invisible, but it's just for now!
Paul Barrett        
Paul Barrett is a Communications Specialist with nearly 20 years of experience in systems consulting, design, implementation and installation for large-scale, prominent global events, including the 2012 London Olympics. He has a unique engineering background and is often classified as an out-of-the-box thinker and an elite engineer in the frontiers of communication.
Connect with Paul Barrett on LinkedIn, via email paul@pdb3.com.au, or through his company website www.pdb3.com.au.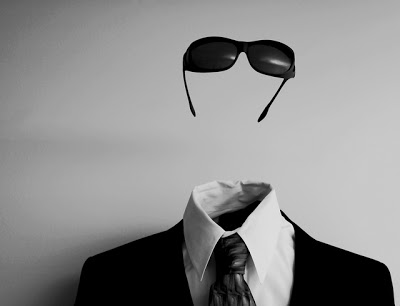 Go Back