Many venues don't have the capability to produce a high-level program. In those cases, the production company will bring in an OB Truck with mobile flypacks to manage the project. Video and audio needs to be processed from camera and microphones and transported to the truck for management.
How it Works
The Flypack houses an intercom panel, a PG8-AUDIO and a BroaMan MUX-22. Audio and video is multiplexed by the MUX-22 transferred out via fiber to a second MUX-22 where the signal is de-multiplexed. This is a very common and reliable way production companies use video/audio transport.
Additionally, the BroaMan Repeat8-NANO converts SDI signals for single-mode optical delivery over fiber. The NANO can carry four 3G-SDI re-clocked video channels. A smaller version of the Repeat 48, the NANO comes in very handy for smaller productions typically associated with OB Trucks.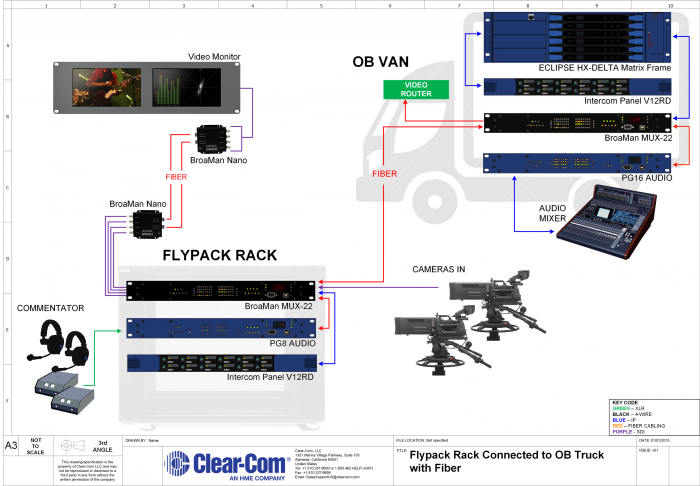 Featured Products used in this Application:
Go Back