At sports stadiums all over the world, there is an expectation that the entertainment in the building is equal to the game itself. The carefully coordinated fan experience can start with an aircraft flyover and continue with giant video screen games and crowd shots – all interlaced with the action on the field.
How it Works
Analog partyline connects staff on wireless/wired beltpacks throughout the stadium. For example, Control easily can direct mobile field cameras and field talent to a specific section for fan promotion – all while video board operators manage game stats and video feed of the section promotion.
Application Notes
The Encore MS-704 main station uses two-wire to carry comms to one and two-channel RS beltpacks at positions throughout the stadium. A 2-wire connection to the BS-210 gives mobile field cameras and staff wireless beltpack capability.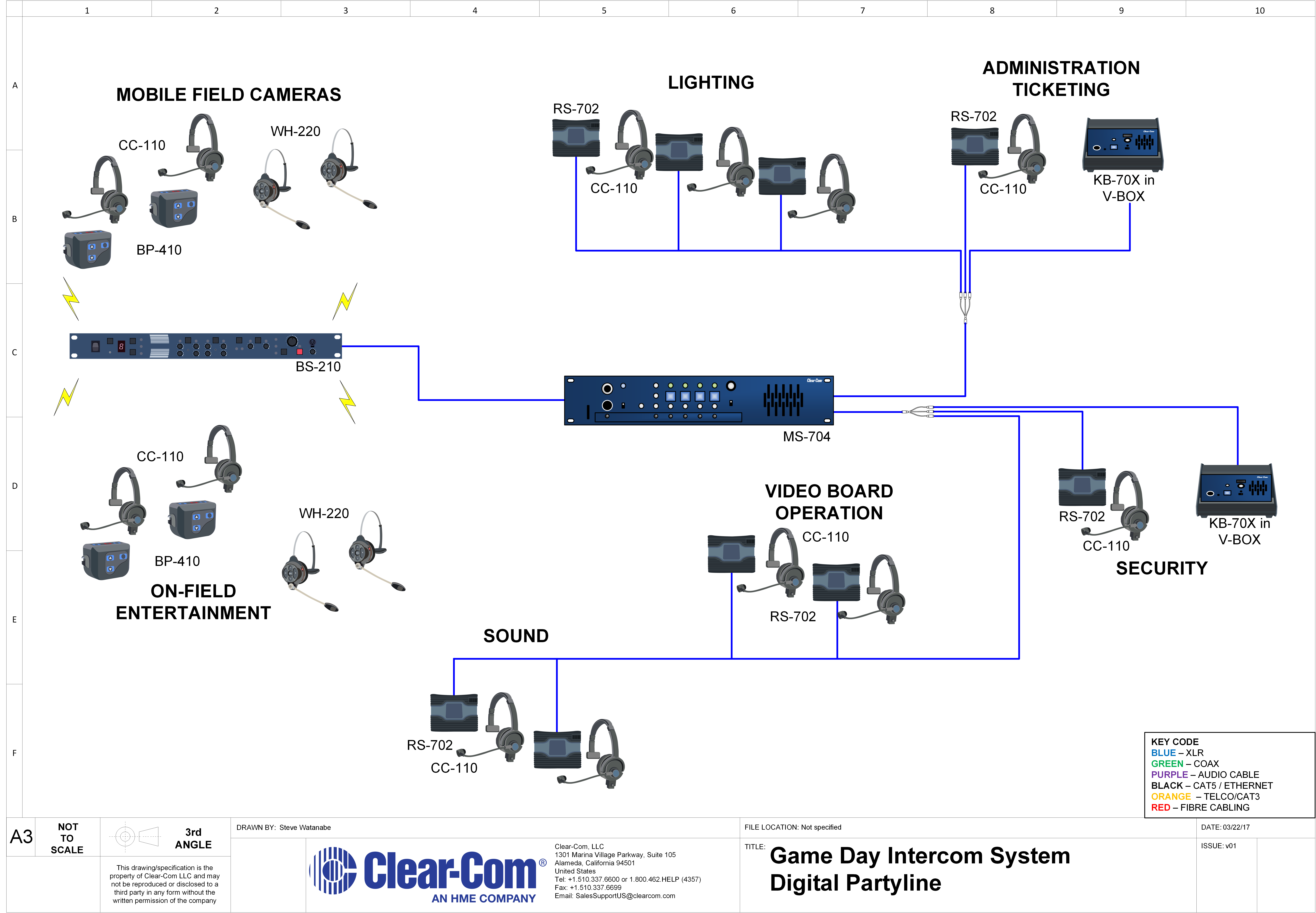 Go Back