Today's productions are becoming more complex as facilities need intercom connectivity between multiple locations. It is crucial that the production teams have a seamless connection, whether they are in the same building or in a different country. Clear-Com's ICON Connectivity Solutions help bridge the communication connections, regardless of distance, for any given situation.
Here's a real life example of where ICON can help:

A Clear-Com customer asks, "I work at a small church and we want to connect to the video production in another building on our campus. What is the best way to do that?"
FIM-202D
Answer: You can use the FIM-202D, which gives you 2-channels of 4-wire audio over fiber. This will work well on long runs going across your campus from one building to another because you can use fiber instead of copper cable. For long distances, copper cable ends up acting like a giant antenna and you get noise and interference. By using fiber you can eliminate that problem. The FIM-202D is great solution for smaller applications, where you just need to transfer the audio signal, and are not worried about the video, data, or other signals.

To learn more about ICON products, visit: https://clearcom.com/product/ic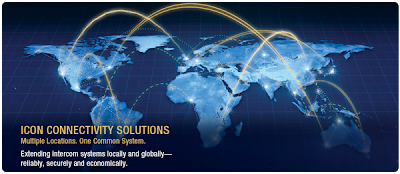 Go Back