Today's productions are becoming more complex as facilities need intercom connectivity between multiple locations. It is crucial that the production teams have a seamless connection, whether they are in the same building or in a different country. Clear-Com's ICON Connectivity Solutions help bridge the communication connections, regardless of distance, for any given situation.

Here's a real life example of where ICON can help:

A Clear-Com user asks, "I need to send audio and intercom signals from my venue to a recording truck in the parking lot. How do I make that happen?"
Optocore Interfaces

Answer: You can use Optocore interfaces and run these signals over a fiber connection from your venue to the truck. 
The advantages of using Optocore are that:
1. It is a one duplex fiber connection.
2. It's a secure connection.
3. It works well over long distances.
4. It's clean–in that the signal is nor converted or decoded in the transfer process.

To learn more about ICON products, visit: https://clearcom.com/product/icon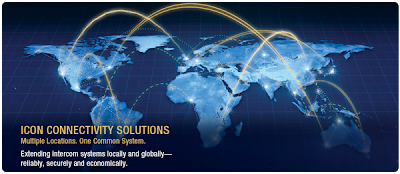 Go Back