Oil & Gas
Next Level Communication for Increased Safety & Operational Efficiency
Clear-Com's digital, IP-based communications systems augment and integrate with 2-way radios and telephones to enable enhanced communications for advanced mission-critical operations in oil and gas applications, all in a single platform. Designed to provide additional communication flexibility for Field and Safety Operations, Clear-Com systems enable constant and rapid hands-free communications between key team members across wide area deployment. Clear-Com products are designed and built to be rugged and durable for use in the harshest environments.
Please note that Clear-Com products are not certified to be intrinsically safe or ATEX, however our solutions have been seen to be very effective for all but the most stringently controlled environments.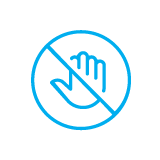 Hands-Free Operation
Mobile apps and all-in-one headsets offer constant communications with no impact on productivity.
Ease of Use and Deployment
Can be deployed in minutes without frequency or radio programming for maximum efficiency and flexibility.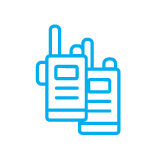 2-way Radio Augmentation
Tie into existing two-way radio systems and other sources to centralize comms on a single platform.
Application Diagrams
Here are just a few examples of product configurations for select Oil & Gas applications which can be fully customizable to fit your specific needs.