Retail
Enhance Customer Service, Streamline Operations with Advanced Voice Communication
Effective Retail Store and Warehouse Communication Systems ensure efficient operations and a great customer experience. While two-way radios are appropriate in some situations, augmenting radio and in-store paging systems with full-duplex high quality audio digital communications takes your system to the next level. When cashiers, pickers, paging, and security staff are all on the same system, operations are streamlined and people are empowered to deliver an excellent customer service experience.
Clear-Com products are designed and built to withstand extended use in the most demanding environments.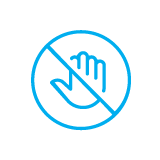 Hands-Free Operation
Keep your staff working efficiently and effectively with wireless, hands-free operation.
Cost Effective
More cost effective than traditional 2-way systems, with the ability to scale as business grows.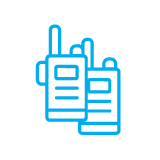 Augment Existing Systems
Tie into existing systems and centralize operations; a cost effective way to grow communications.
Application Diagrams
Here are just a few examples of product configurations for select Retail applications which can be fully customizable to fit your specific needs.