Several intercom sub-systems can be used to provide solutions for hands-free communication in the isolation labs back to the control center while integration to the phone system provides communication to external medical consultant and doctors. A small analog partyline system with SIP interfaces and some wired panels with integrated wireless beltpacks provides a user configurable system that allows clear and responsive communications to the wider team.
Wired Solution
Benefits of the intercom solution are that all communication within the isolation rooms is hands-free and that central control has direct and immediate communication with all rooms on the circuit. External dial-out is available through a telephone hybrid or SIP interface. When used in a teaching facility the audio can be recorded. Note that there are no handheld devices lowering the risk of contamination.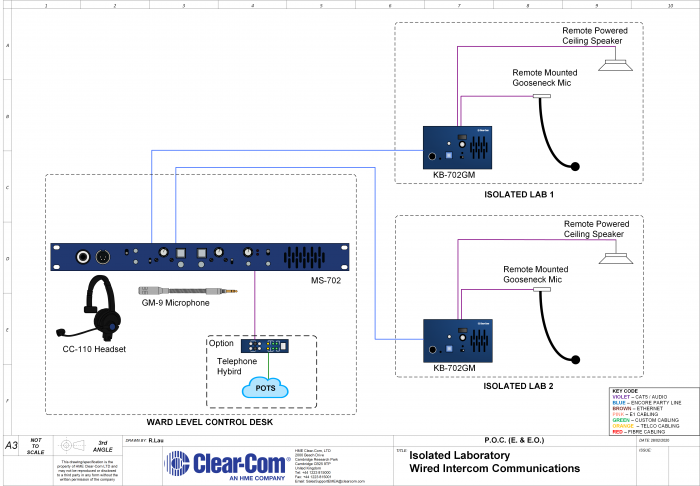 Wireless Solution
In addition to, or coupling with, the wired panel system can be a wireless system. Wireless systems provide hands-free portable communication and the use of small earphones will enable privacy when communicating sensitive medical information. The body or belt-worn packs are water resistant and can be sanitized (instructions are available here). For example, a standalone wireless system is using a wireless intercom based on the DX410 wireless system.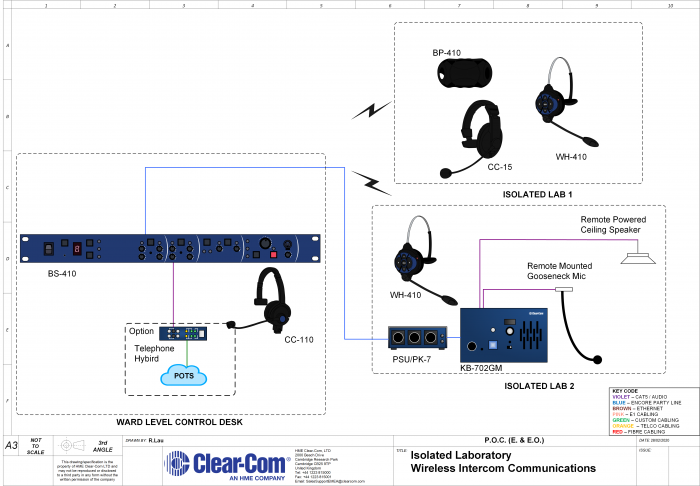 Other applications might include wireless communication between the Iso Lab and the ward managers, the doctor's team or the patient's family, all through the glass.
Featured Products for this Application:
Go Back