Temporary or mobile medical testing require medical technicians or public health officers in appropriate protective gear to move freely in an outdoor area, in this case for two lines of cars and testers. This system facilitates them conversing normally with full use of their hands while working in this environment.
How It Works
DX All-In-One headsets are able to be latched on when donning the suit, allowing for full bandwidth conversation in a 'natural' (i.e. full-duplex) mode without requiring any button presses. Communication is flawless through the protective layer and can easily cover an entire parking lot area. These headsets are lightweight and built for all day use. The MB340 and EB340 are connected by easy-to-deploy CAT5 cable to link the entire team together.
Application Notes
7KHz audio means better than telephone quality communication which is less wearing on the user than other portable voice offerings. Loss packet concealment delivers solid audio performance even in an environment with a lot of Wi-Fi and even two-way radios and other security technology. Battery life is 12 – 14 hours.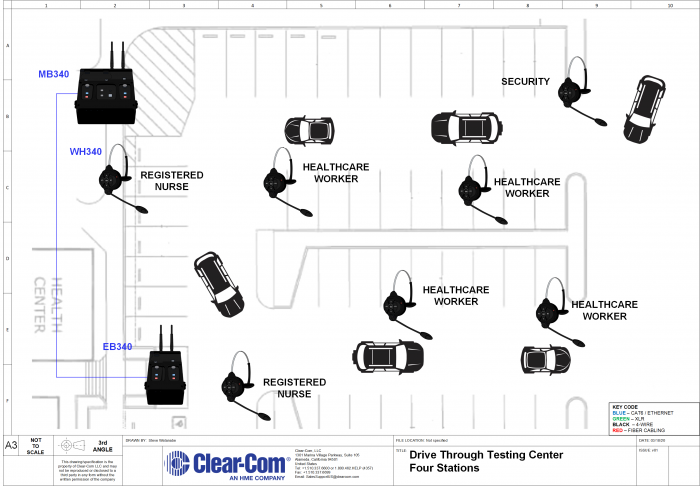 Featured Products used in this Application:
Go Back