A Stage Manager is central to the performance at a live venue. Communicating direction and ques to mobile stage hands, lighting, talent and additional staff.
How It Works
The switchboard main station carries four-channels to 10 ports over 2-wire cable. It allows a channel each for lighting, stage hands, production and a show relay. Stage hands move freely with wireless beltpacks, or all-in-one headsets, connected to a central base station.
Application Notes
An SB-704 carries channel communication to DX410 base station for wireless communication to stage hands. Analog Partyline remote stations and beltpacks help static positions connect with each point.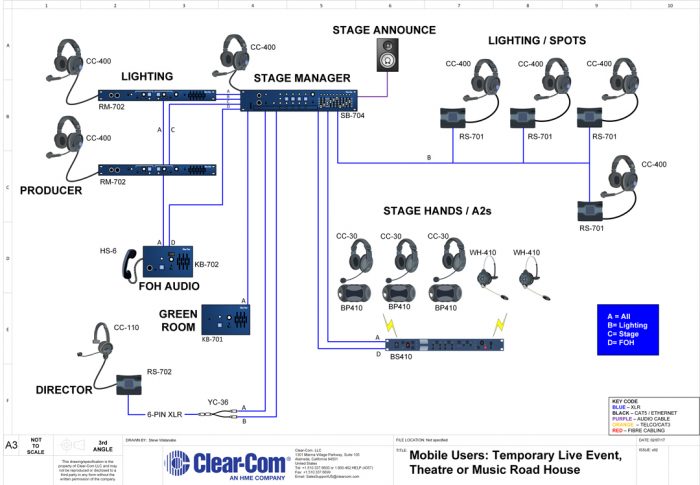 Featured Products used in this Application:
Go Back