The CDC recommends companies sanitize work environments several times a day. Keeping track of where each sanitization team member is and what they've cleaned can be difficult, but it's a necessity to ensure nothing is missed. Team members may be in different parts of a building, or even in a different building altogether. This is where a system in which a team can bring their (your) own device (BYOD) so they don't have to share equipment, can be a big difference maker. Mobile device communication applications can be implemented in facilities with a general Wi-Fi system and still connect to a redundant radio system.
Sanitization team members can be told where to go and what to clean with a quick communication on the app. The app can be 'latched' to a listen position so the user doesn't miss a call, and they can reply with a simple tap on a talk button.
The system gives users the ability to clearly communicate to a large group of team members about a contamination issue or emergency.
Limit the area where workers need to travel within a facility. Eliminate employees walking around looking for superiors to get work instructions. It all can be done over the app – and without large scale movement.
Hands-free, duplex communication between users keeps people safe.
Application Notes
The LQ Series of IP-based devices can easily connect into a corporate network via a network switch. The system provides users with the ability to license up to eight (8) Agent-IC instances per LQ. The easy to use app can be configured for one-to-one communication as well as one-to-many. Variations of LQ devices can provide connectivity to 2-wire, 4-wire and GPIO devices to bring those respective audio communication streams into the IP realm. In this case, the LQ-4WG2 device connects two-way radios into the system.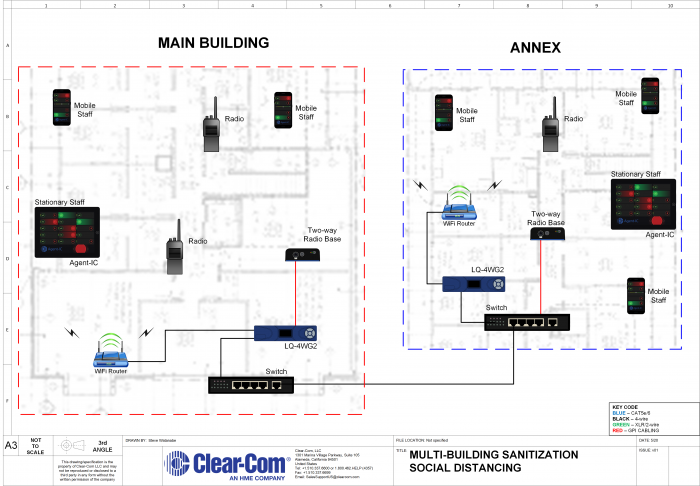 Featured Products used in this Application:
Go Back