Production staff needs to be able to move freely within the multiple auditoriums and rooms within a Performing Arts Center.
How It Works
High channel count allow HelixNet to deliver communications to multiple locations throughout the performing arts center. Stationary staff on wired beltpacks can directly communicate to mobile staff on wireless FreeSpeak II beltpacks. This is paramount in delivering successful productions.
Application Notes
A set of network switches allows the technical team to carefully position main stations, beltpacks and speaker panels in specific locations for communication. FreeSpeak II is added to the system to allow staff to be mobile and move to positions anywhere in the Performing Arts Center.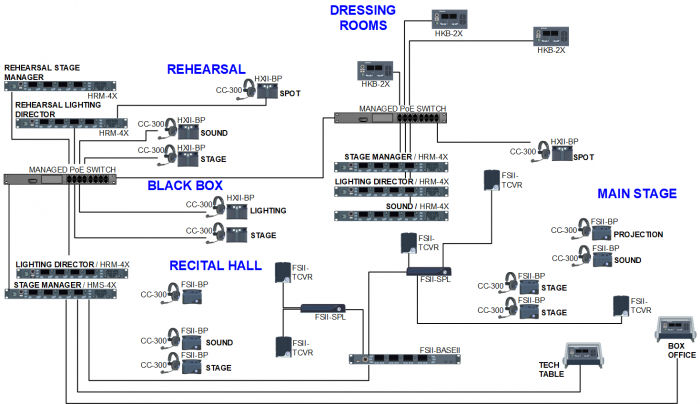 Featured Products used in this Application:
Go Back