Production staff needs to be able to move freely within the multiple auditoriums and rooms within a Performing Arts Center.
How It Works
Matrix capabilities allow an Eclipse HX frame to function at the center of communications. Stationary staff at V-Series panels can directly communicate to mobile staff on wireless FreeSpeak II beltpacks. This is paramount in delivering successful productions.
Application Notes
An Eclipse HX-Delta connects V-Series Panels to FreeSpeak II devices using an E-QUE-HX interface card. A FOR-22 module connects two-way radios to the matrix system.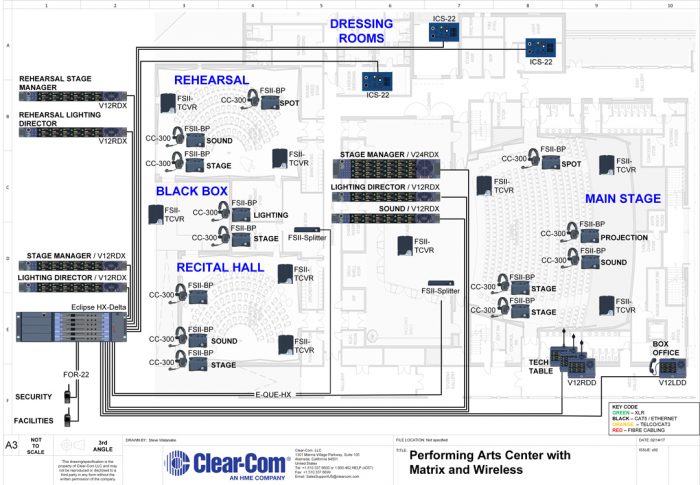 Featured Products used in this Application:
Go Back