Signal Transport & Interoperability
LQ Series are Audio-over-IP interfaces for moving and distributing audio and communications signals to/from one or more communication points depending on your configuration. You can network geographically-dispersed audio and communications devices of any brand or technology type over secure LAN, WAN or even the Public Internet. You can also use LQ Series to scale your existing traditional intercom for system ...
Read More
Mobile App for Remote Intercom Access

Virtual Desktop Client for LQ 
Clear-Com Gateway enables you to link and bridge different communications systems such as radios, intercoms, telephones and IP networks in order to deliver advanced radio bridging, radio interfacing and IP connectivity on a single platform. ...
Read More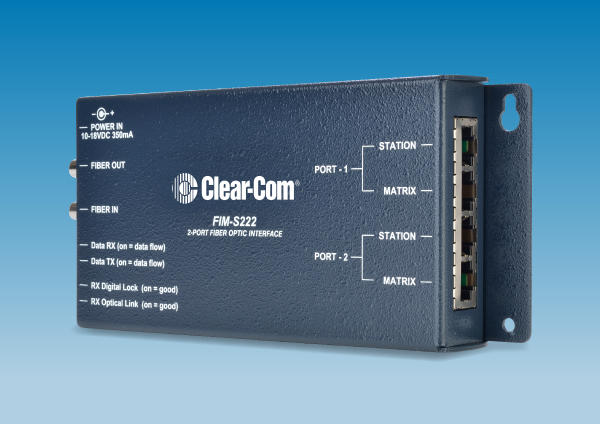 Link Eclipse HX matrix system frames to remotely located Eclipse HX compatible user keypanels using existing fiber cabling or to temporarily locate panels when needed. It is a free-standing, bi-directional interface, converting analog audio and digital data associated with an intercom channel to-and-from an optical format for transmission over fiber. ...
Read More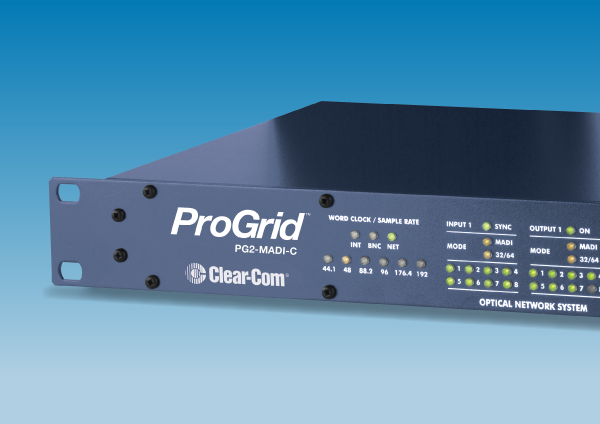 ProGrid Audio Network Solution transports, distributes and routes signals from the intercom, audio, video equipment—independent of manufacturer or brand—quickly, cost-effectively and easily over a fiber and IP network. ProGrid offers redundancy, robustness, and reliability for small to very large infrastructural requirements.The ProGrid family consists of several categories of devices: Analog Audio Converter Devices, Intercom Interface Devices, Digital MADI Interface Devices, ...
Read More
BroaMan audio video network devices are fiber-based devices necessary for routing, converting and multiplexing media on a large scale. The devices transport all types of signals, including digital and analog video, digital and analog audio, digital and analog intercom and all forms of control data on copper and fiber infrastructure. BroaMan devices take advantage of Optocore and SANE technology to ...
Read More
1RU 8-Port Fiber Transport Interface Devices

2RU 40x40 Optical Multiplexer Devices

12 Dual-channel 1RU Repeater Devices