Live productions in theatre need perfectly timed cues and executions. Communication between Stage, Lighting, Sound and Talent need uninterrupted flow in order to produce a seamless performance.
How It Works
A very simple and straight forward analog partyline system connects the troupe together. Directors issue cues to staff via main stations. Staff on one or two-channel beltpacks can respond at the touch of a button. Talent is alerted via speaker stations or cue lights.
Application Notes
The two-channel Encore main station allows up to 40 RS-701 beltpacks and 10 speaker stations. Beltpack loop-thrus allow simple runs of communication from the main station to FOH to Stage Left all for a reasonable financial outlay.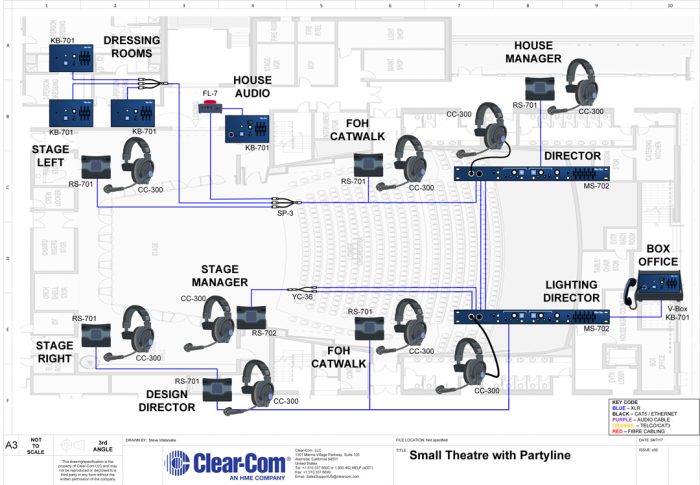 Featured Products used in this Application:
Go Back