Technical Advances in Sports Broadcast have brought about the ability to review Umpire or Referee infraction and scoring calls in a game or match. Secure real-time communication between officials in separate cities or countries can be made with Clear-Com Intercom over IP products.
How it Works
Officials at League HQ have video screens and Panels at multiple stations. A matrix frame connects the respective panels through an IP device to a second IP device at the respective arena. Officials on Partyline systems then discuss calls with HQ, in real-time, until the correct call is determined.
Application Notes
Clear-Com LQ devices are used to connect V-series Panels, via Eclipse Matrix, to digital or analog partyline main stations, beltpacks and speaker stations at the local arena. To keep all staff abreast of information, partyline ties the Referees, PA, Video Scoreboard and OB Truck together.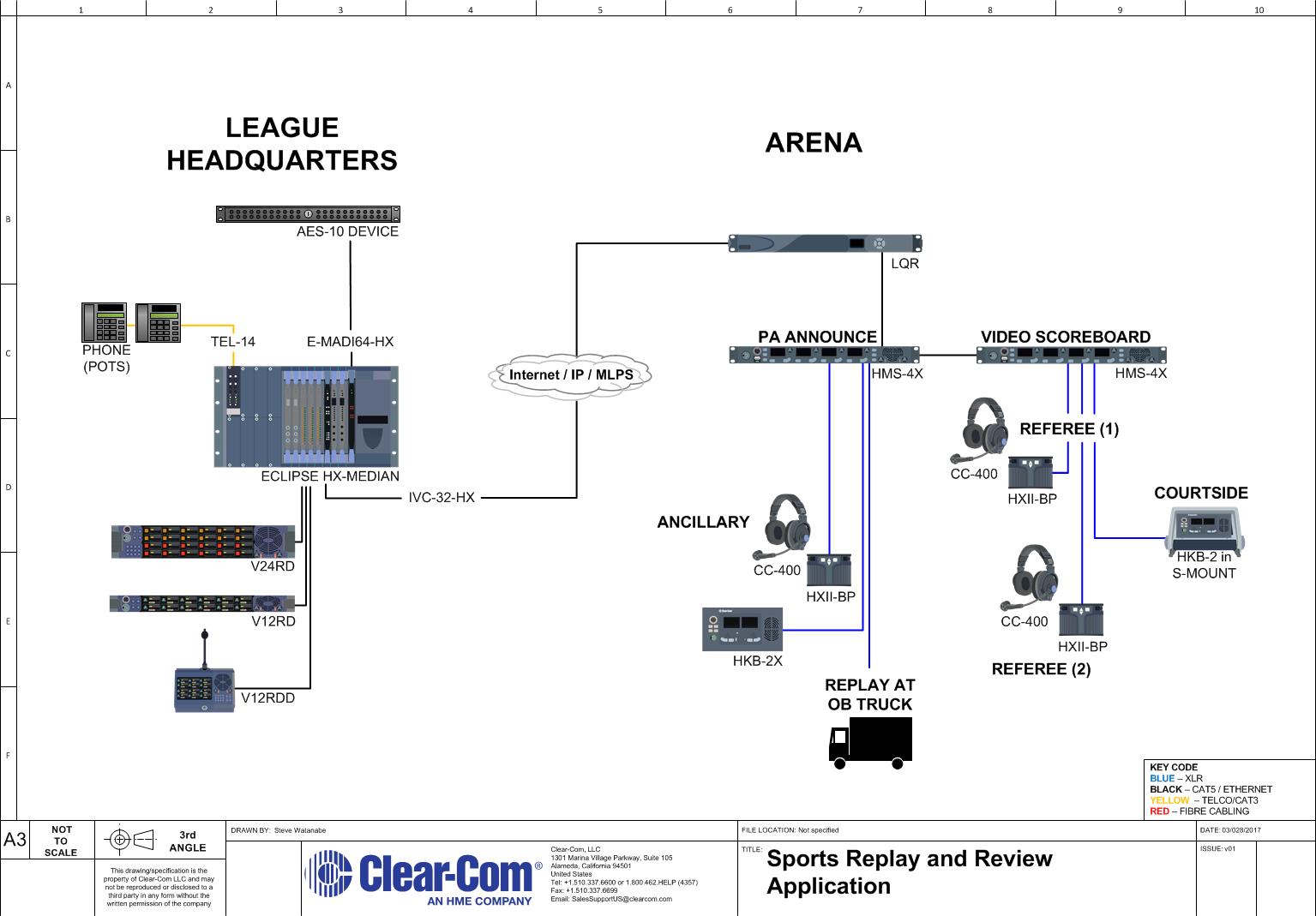 Go Back