Students learning medical procedures can't all be in the operating room with the lead doctor. A video feed is carried to classrooms where intercom allows two-way communication between students and doctors.
How it Works
The Director communicates to cameramen with 2-wire beltpacks. He/She also converses with a remote studio using an IP connection. The same IP connection is used for duplex communication between students (speaker stations) and doctors (all-in-one wireless headsets).
Application Notes
The Director uses an Encore Analog Partyline main station to listen/speak to all endpoints. Doctors on a wireless DX410 system talk/listen to students over an IP link provided by LQ Series rack and throw-down boxes. The studio also leverages the IP link for in-system communications using Encore beltpacks and headsets.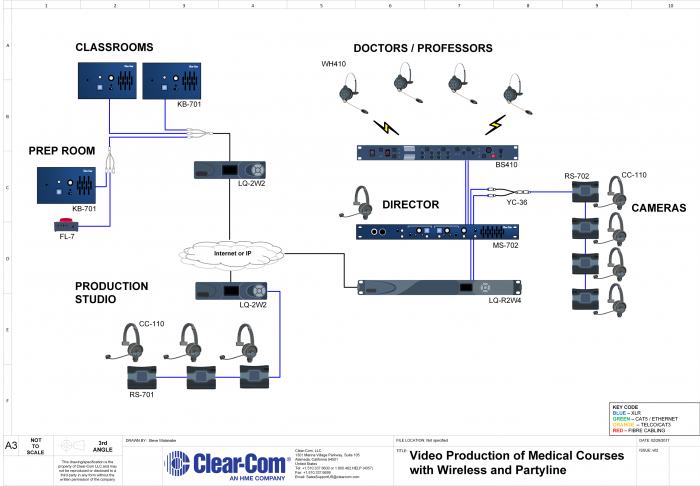 Featured Products used in this Application:
Go Back