In the case where a local system as described above needs to link with District Managers, Emergency Operation Centers, families and remote consultants then Clear-Com can provide intercom tools to extend communications. The diagram shows remote Isolated Labs connected through Internet Protocol and two different intercom tools.
The use of the Agent-IC tablet or smartphone app allows duplex non-blocking intercom to widely dispersed clinical personnel that can talk selectively and privately with consultants, doctors and families. The app is configured to connect to the system's LQ Series server which is connected to the intercom audio system.
The ability to easily extend the facility intercom to outside or other agencies through the internet over private LAN provides many benefits allowing larger groups to coordinate directly.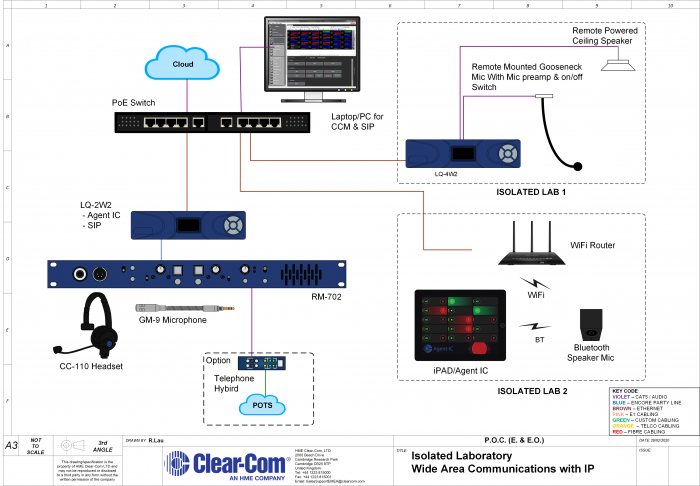 Featured Products for this Application:
Go Back