Clear-Com, an HME company, is a trusted global provider of professional real-time communication solutions and services since 1968. We innovate market-proven technologies that connect teams together through wired and wireless systems. Clear-Com products facilitate the seamless coordination of any activity all while maintaining a level of reliability, security and simplicity.
Clear-Com was the first to market portable wired and wireless intercom systems for live performances. Since then, our history of technological advancements and innovations has delivered significant improvements in the way people collaborate in any professional setting where real-time communication is required. For the markets we serve – broadcast, live performance, live events, sports, military, aerospace, and government – our communication products have consistently met the communication requirements of varying size and complexity.
Our reputation in the industry is not just based on our product achievements, but around our consistent level of customer engagement, dedication to delivering the right solutions for specialized application, and the expertise to make it work.
Our Customers and Partners
The cornerstone of Clear-Com's 50 years of success lies in our commitment to customers and Reseller Partners. the breadth of our Partner network, assures our Customers of never being far from dedicated intercom expert. Together with our Partners, we bring years of focus on professional audio, communications workflow, and serving customer's very specialized market-specific needs which is founded in firsthand experience in the industries we serve. Our focus on customers' experiences allows us to achieve significant technology advancements in line with the general requirements of the marketplace (e.g. wireless frequency changes, development of IP audio standards) while maintaining a focus on the multiple ways our products are deployed and operated.
Our People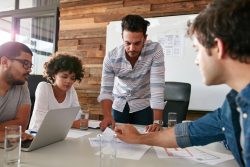 Clear-Com takes a consultative approach to help customers get the most value out of their communication investment. Our developers and engineers design applicable products because they come from the industry we serve. they know that when the curtain rises and the on-air tally lights, the intercom cannot fail. Our market-savvy and product-knowledgeable sales and field engineers partner with our distributors, integrators and customers to design the optimal infrastructure, whether it's for a 'one night stand' or a ten-year capital project.
Our Technologies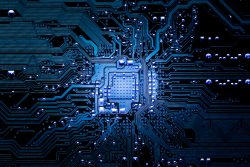 In 1968, Charlie Butten was the first to utilize mic cable for headset communications to manage a live event – and Clear-Com was born. Today, with distributed intercom-over-IP networks and industry standard digital duplex wireless comms, Clear-Com technology and innovation has provided team empowering intercom tools. However, the technology advancements in the platform (whether wired, wireless, or IP) are only part of the story. We recognize that the way actual 'wearers' use of our products is highly personal. It has led us to focus on how we develop user interfaces, mechanical design, and workflow-engineering. This balance of core technology development and usability is critical to our success and can only be achieved through collaboration with our valued customers.
Thanks for your interest in learning about Clear-Com as a company – as we enter our 50th year, we recognize a lineage of exceptional contributions by many people in the Clear-Com community. Whether through entertainment, within the media, in athletic competition, or in making the world more secure, our thanks to everyone who has participated in getting us to where we are. We look forward to a future of exceptional communication challenges. Welcome to the Clear-Com family!