Medical
Communications for Rapid Response in Medical Environments
Medical applications require a high degree of reliability, security  and flexibility to meet the needs of this demanding environment where lives are at stake.  Clear-Com's IP-based, full-duplex communications solutions are ideally suited for medical applications whether it is surgery team-to-medical transcriptionist communication, the high pressure environment of Hyperbaric chambers, Cath Labs requiring fully wireless solutions, floor to floor communications for Nursing staff, or in a training simulation environment for instructor to class communication.
Clear-Com products are designed and built to the most rigorous standards, including specialized products developed for unique environments such as Hyperbaric Chambers and Cath Labs. With extensive networks around the world, we are able to design, commission and service systems globally.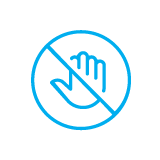 Hands-Free Operation
For use during surgery or other tasks requiring multi-tasking; ensures efficiency and cleanliness.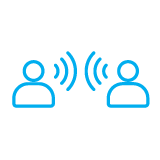 Full-Duplex Operation
Constant team communication with the ability to talk and listen at the same time; non-blocking.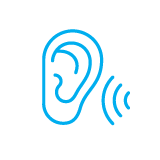 7 KHz Audio
High quality compared to standard 2.5 kHz to 3.5 kHz systems ensure clear understanding.
Application Diagrams
Here are just a few examples of product configurations for select Medical applications which can be fully customizable to fit your specific needs.