Transportation
Modern Communications for Effective and Efficient Transportation Operations
Effective and efficient communications is essential to keep transportation flowing smoothly. From Fleet and Yard Management to Coordination of Transportation and Maintenance Teams, communication is at the center of operations effectiveness.
Clear-Com's IP-based voice communications solutions address a wide variety of needs, including the ability to talk to remote operators from home base as well as wide area communication across the city, county, state or country.
All Clear-Com products are designed and built to withstand extended use in the most demanding environments.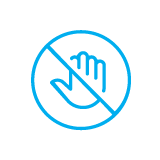 Hands-Free Operation
Keep your staff working efficiently and effectively with wireless, hands-free operation.
Ease of Use and Deployment
Can be deployed in minutes without frequency or radio programming for maximum efficiency and flexibility.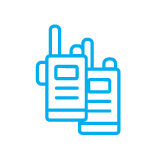 2-way Radio Augmentation
Tie into existing two-way radio systems and centralize operations; a cost effective way to expand comms.
Application Diagrams
Here are just a few examples of product configurations for select Transportation applications which can be fully customizable to fit your specific needs.