Marine & Offshore
Reliable Communications for Safe & Effective Operations
Clear-Com offers a broad range of communications solutions for Marine and Offshore applications including fleet management, bridge to deck communication, ROV, oil platform, and other critical missions that require reliable communications. The right system will ensure staff safety and operational success for activities such as coordinating bell dives, the lifting or lowering of ROVs, or alerting and engaging ship-wide personnel during critical procedures. These mission-critical situations require rapid communication and a high level of cooperation.
All Clear-Com products are designed and built for durability and ruggedness in extreme environments. An enhanced specialized group of intercom systems have been certified with DNV-GL Marine Compliance and Green Passport documentation.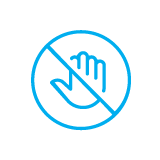 Hands-Free Operation
Crew personnel are able to communicate at the same time they use their hands for other tasks, ensuring efficiency and safety.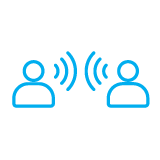 Full-Duplex Operation
Demanding and mission-critical applications require the ability to talk and listen at the same time; non-blocking voice communications.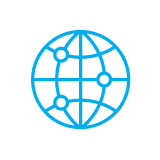 Vessel & On-Shore Communication
IP-based system allows clear and precise communication between vessels & on-shore command centers.
Application Diagrams
Here are just a few examples of product configurations for select Marine & Offshore applications which can be fully customizable to fit your specific needs.